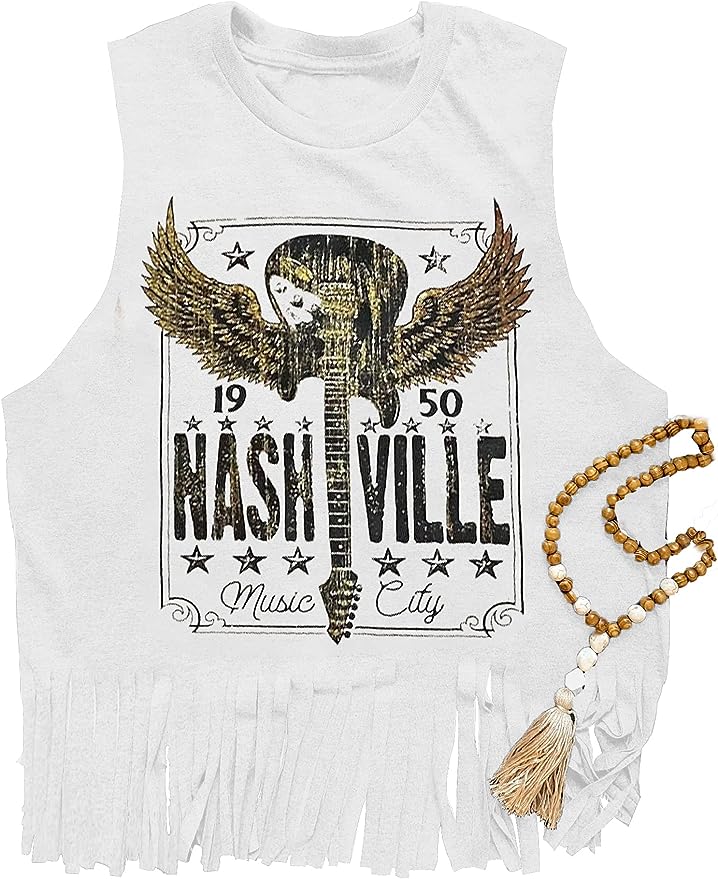 Country concerts are a great opportunity to show off your fashion sense, but it can be challenging to figure out what to wear. To make sure you're dressed to impress, here are some dos and don'ts of country concert fashion.
DO: Embrace the Country Style and Dress for the Occasion
Country concerts call for a country style, so don't be afraid to embrace it. Wear cowboy boots, denim jackets, plaid shirts, and hats to show off your country side. You can also add accessories that are quintessentially country, such as belt buckles, bolo ties, and turquoise jewelry.
It's essential to dress appropriately for the occasion. If you're attending an outdoor concert, wear clothes that are suitable for the weather. Choose breathable fabrics for the summer and dress in layers for the fall or winter. Wear comfortable shoes that can withstand walking on uneven terrain and standing for extended periods.
If you're attending an indoor concert, dress a little more formal than you would for an outdoor concert. You don't need to be black-tie ready, but you should aim for something that's dressier than jeans and a t-shirt. A dress or a skirt paired with a blouse is a great option.
DO: Accessorize Wisely
Accessories can make or break an outfit, so choose them wisely. For example, consider wearing a hat to protect your face from the sun. You can also wear a scarf or a shawl to keep you warm in the evening.
Choose jewelry that complements your outfit, but don't overdo it. A statement necklace or a pair of earrings can add a touch of elegance to your outfit. A cross-body bag or a clutch can also complete your look while keeping your essentials close at hand.
DON'T: Wear High Heels or Revealing Clothes
High heels may look stylish, but they're not ideal for a country concert. You'll be walking on uneven terrain, and standing for extended periods, which means your feet will need to be comfortable. Opt for shoes with a low heel or flats that provide support for your feet.
Country concerts are family-friendly events, so avoid wearing anything too revealing. Choose clothes that are comfortable, practical, and modest. You can still look stylish without showing too much skin.
DON'T: Overdo the Makeup or Ignore the Weather
Wearing too much makeup can be a distraction, and it can make you uncomfortable. Keep your makeup simple and natural, highlighting your best features. For example, use a tinted moisturizer to even out your skin tone, apply mascara to your lashes, and use a lip balm with a hint of color.
The weather can be unpredictable, so make sure you're prepared. Check the forecast before the concert and dress accordingly. Bring a jacket or a sweater for cooler evenings, and wear sunscreen and a hat to protect yourself from the sun during the day.
In conclusion, dressing for a country concert requires a little bit of planning. Embrace the country style by wearing cowboy boots, denim jackets, and plaid shirts. Dress appropriately for the occasion, accessorize wisely, and don't wear high heels or revealing clothes. Keep your makeup simple and natural, and pay attention to the weather. By following these dos and don'ts of country concert fashion, you'll be able to create an outfit that's both stylish and comfortable while enjoying the music and having a great time.
Tags:
country concert outfit